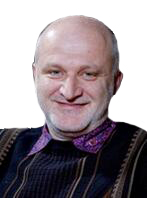 Prof. Sergey Avrutin, Utrecht University, Netherlands
Professor Sergey Avrutin has received his PhD from the Department of Brain and Cognitive Sciences at MIT (Cambridge, Massachusetts). After completing a one year postdoc at University of Pennsylvania (Institute for Research in Cognitive Science), Avrutin joint the Linguistics Department of Yale University as an Assistant Professor. While at Yale, he was awarded Fulbright Research Grant to carry out a cross-linguistic investigation of child and aphasic speech. In 2000 Avrutin received a PIONEER grant from the Dutch Academy of Sciences and moved to The Netherlands. He is currently a Professor of Comparative Psycholinguistics at Utrecht University and the Chair of the Linguistics Department at Utrecht University. Avrutin's research interests include language development and language impairment and application of information theory to psycholinguistics. More recently, together with his colleagues, Avrutin research interests turned towards the relationship between physics and cognition, specifically the laws of thermodynamics and the constructal law as applied to artificial grammar learning, lexical access and sentence processing.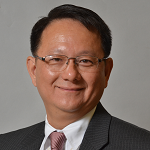 Prof. Kuan-Chou Chen, Purdue University Northwest, USA
Kuan-Chou Chen is the Associate Dean for Graduate Program and Research, Thomas M. McDermott Sr. Endowed Chair, Professor in Economic Development, Professor of Management Information Systems. He was the Department Head of Information Systems, Finance, and Business Analytics (2005-2016), as well as Interim Department Head of Department of Graduate Studies in Education (2013-2014) at Purdue University Northwest. He received his Ph.D. from Michigan State University and his MBA from National Cheng-Kung University in Taiwan. He specialized in computer programming, system simulation, project management, decision support systems, data mining, system analysis and design, e-business strategy and application, supply chain management, network design and security, knowledge management, and information economy. Professor Chen has more than 90 scholarly publications, most in peer-reviewed journals. He is an active participant in several professional journals and serves on three paper reviewer boards. Currently he is an Editor-in-Chief of International Journal of e-Education, e-Business, e-Management and e-Learning. His productivity and scholarship have been recognized by his colleagues, being nominated three years in a row for an "Outstanding Scholar Award." He also the recipient of Teacher of the Year Award (Purdue University Northwest, 2005).
>>More speakers will be announced...